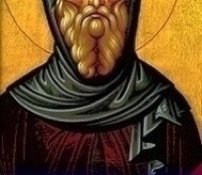 OUR DREAM COMES ALIVE
ΤΟ ΟΝΕΙΡΟ ΓΙΝΕΤΑΙ ΠΡΑΓΜΑΤΙΚΟΤΗΤΑ

Click on the "DONATE" button to see how you can be a part of this great event!
Help us expand our church and build a new multipurpose gym for our children and our community
BECOME PART OF THE REALITY
Gym in Your Name: $250,000
Classroom in Your Name: $20,000
Name on Brass Stone: $3,000
Name on Brass Leaf: $1000
Name on Patio Brick: $1500
VISIT OUR STORE AND MAKE YOUR DONATION TODAY!
We need your help, without your generous support, this expansion project would not be possible. Please pray and give what God has put in your heart to give. Thank you and God Bless You!

BENEFACTOR: +$20,000
PATRON: +$10,000
DONOR: +$5,000
FRIEND: +1,000
SUPPORTER: +$500