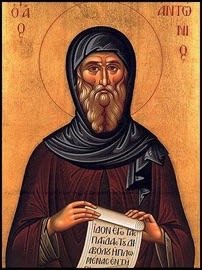 Joins us this MEMORIAL DAY WEEKEND
May 23-26 2019 for a weekend of food, fun rides and great music!
Every Memorial Day weekend from Thursday to Sunday, St. Anthony's Greek Orthodox Community celebrates its most popular Greek Festival with Homemade Authentic Greek Foods, Greek Music and Dancing, Greek Artifacts and Groceries, Rides for the Kids, Raffles, Church Tours and plenty of love and smiles for the residents of Vineland and the visitors from all around the Delaware Valley.
The festival over its many years has been one of the most anticipated events in Southern New Jersey and draws crowds that leave filled with an experience that they cannot get anywhere else in the area.
Come celebrate with us with your family and friends.
Rafael Sofkos and Angela Papadopoulos-Gilmour are co-chairs of this year's Greek Festival!



Click below to watch the Greek Festival slideshow