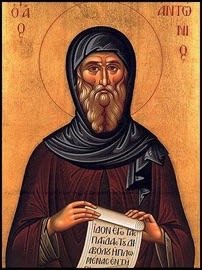 PHILOPTOCHOS SOCIETY
#1009
MEETINGS: 1st Monday of every of month at 6:00 PM
PLACE: Church Basement Hall
430 West Wheat Road, Vineland, NJ
2017-2018 Officers:
President: Angela Papadopoulos-Gilmour
Vice-President: Yota Papamihalaki
Rec. Secretary: Martha DeJesus-White
Corr. Secr.:Panagiota Malouris
Treasurer: Marina Christianis
Advisor: Sophia Albrecht
Spiritual Advisor: Fr. Dean Photos

2018 Annual BID N BUY!
Join us for our 20th Annual Bid N Buy
Saturday, October 20, 2018
at 3:00 pm.
Our entrance fee is still $20 per person.
This includes dinner, dessert and a bottle of wine per table.
Our table gifts are all new and never used.
We also have our beautiful baskets and Money Tree.
The festivities will be held
in the Community Center of
Saint Anthony's Greek orthodox Church
at 310 W. Wheat Road
Vineland, NJ 08360
For table reservations or questions call
Carol Duble (609) 226-5281 or Yota at (609) 319-7792.
Sincerely,
Saint Eudokia Ladies Philoptochos Society
Christine Carol Duble, Chairperson
Yota Papamihalakis, Advisor
Dear Parishioners of St Anthony,
Aiming to increase activities and participation, the Philoptochos asks all of you to fill out the attached questionnaire in order to gather information about what the parishioners are interested in. This survey is done under the guidance of the Philoptochos of the Metropolis. Please submit your filled questionnaires to Yota at pana1002001@yahoo.com. Thank you.
Donations for next year's Bid & Buy
Philophtochos thanks you for your continuous support of their annual Bid & Buy since without your support its great success would not be possible. In order to continue offering great items, the Philoptochos is requesting donations throughout the year in the form of gift cards from your favorite stores and restaurants. Since the gift cards will be presented at next year's event please pay attention to their expiration date having in mind that some cards last for 2 or 3 years. Please consider donating whatever you can since any donation, big or small, will be a tremendous help to our cause. For your donations please see any Philophtochos member.