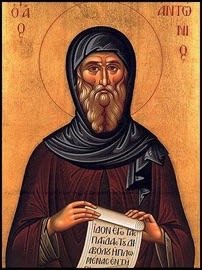 Fr. is offering free classes on:
• Holy Scriptures
• Liturgics
• Church History
• Orthodox Spirituality
• Orthodox Dogmatics
• Hagiology (study of the Saints)
• Icons
• Orthodox Pastoral Care
• Orthodox Ethics
• Canons of the Orthodox Church
• Family issues
• Differences between the Orthodox and other Christian denominations and other religions
Please revisit our website to look for the coming schedule of classes.
In addition, Fr. offers seminars on specific topics on current issues and events or for groups with special interests (youth, to be married, young families, elderly, women, etc.) and on specific liturgical periods such as the Holy Week, the Great Lent (Triodion), the Dodekaemeron (Christmas-Theophany), the Pentecost, etc., as well as "Ask the Priest" sessions.
People are encouraged to suggest additional topics.
Depending on the enrollment, the classes may be offered in English or in Greek or both in 2 separate sessions.
We will be happy to receive donations to our church in appreciation for these classes and seminars.
Fr. Dean will be leading a Bible Study that meets on every 2nd and 4th Thursday on the month at 7pm.